With one 'woof,' you stole our hearts
Who doesn't love a happy-ending dog story?
A Borderline Systems staff member recently adopted a young husky from a Niagara animal welfare agency.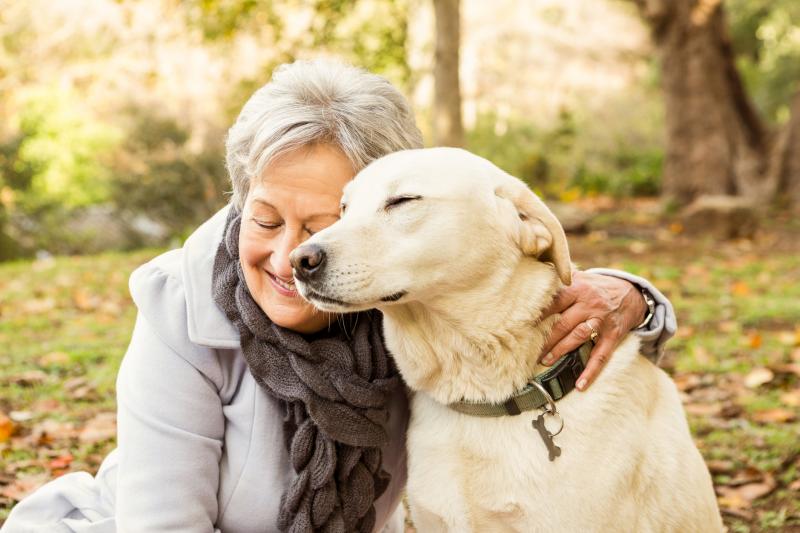 "We're working hard on 'sit,' 'down,' and 'stay,'" she told us. "Thankfully," she added, "our husky is already crate trained. We say 'kennel up' and give her a treat, and in she goes. But it's a big, ugly crate and we have it right beside our bed. I trip over it in the dark."
Crate training, especially during the busy holiday season, can be a boon to dog owners. When there are lots of strangers or small children running about, it gives a dog a safe place to go. They can still observe the action, but are protected from activity and little fingers while in their "den."
Other crate training benefits include:
an aid to potty training a puppy, as the dog will usually make noise rather than eliminate in his den;

makes travelling with your dog easier, as they have their familiar den;

creates structure and is an aid to obedience training;

reduces anxiety while you are not home;

prevents unwanted behaviours, like counter surfing, window barking and chewing up household objects.
It's important to note that a crate should never be used for punishment. It's intended to be a dog's safe space – their den – where they go to sleep or to retreat from busy, noisy activity.
But we agree with our staff member: Possibly the only drawback to crate training is the crate itself – it's not that attractive in size and appearance.
But boy, do we have some good news for you!
Borderline Systems recently partnered with Richell U.S.A. to warehouse some of the company's products. This is a company that distributes quality home and pet products designed by the Richell Corporation out of Japan.
Yup, quality pet products – like dog crate furniture!
Not only does Richell produce regular pet crates; training playpens; pens for smaller animals (rabbits, guinea pigs, etc.) and accessories, they now offer a stylish wooden end-table crate, suitable for dogs as small as 17 pounds, or as large as our employee's husky, at 88 pounds.
Multiple vents in the crate portion provide a dog the ability to see all around, and be well ventilated. A sliding tray can be removed so the bottom of the crate can be easily cleaned, and the table is a style that easily blends in with most furnishings.
The company also offers other pet furniture, including a pet stepping stool; pet beds; pet feeding stations and the innovative Také pet hammock, made from bamboo and perfect for older pets that need a supportive surface for a bed.
So, if you are considering an addition to your family of the four-footed, canine variety, Richell has you covered when it comes to stylish pet accessories. The crate end table, in particular, is a very popular product.
Crate training will give your new addition the security it needs; place the crate table beside your bed and your dog can easily trained to "kennel up" at bedtime. As an added bonus, you'll be able to hear your dog whimper or cry if it needs a nighttime potty break.
And that Borderline Systems staff member with the new husky? She purchased the Richell crate table and says it fits beautifully into the bedroom. No more tripping over the dog crate in the dark!
Are you thinking of adopting a furry friend this winter? Some of our local animal welfare agencies include:
Before you visit a breeder, try visiting our Niagara agencies, where the need to adopt is constant, and there is always somebody to fall in love with
To learn more about Richell products, visit the company's website, HERE.
Do you have warehousing, packaging or fulfillment questions for Borderline Systems Niagara Inc.? Reach us via the contact page on our website, HERE.
Comments