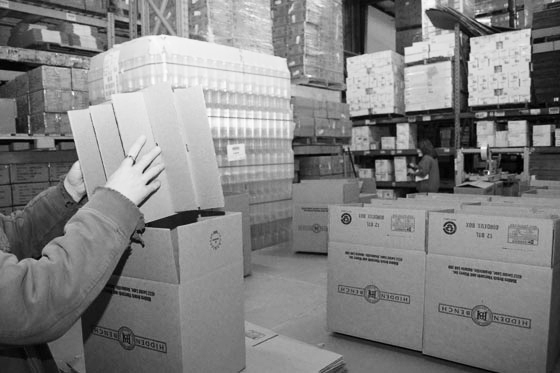 Providing a safe, secure, fixed-cost "bricks and mortar" Canadian location for our foreign clients, so that they do not need the added expense of setting up and running a distribution center
Provide co-packing of wine bottles, and seasonal event packages to the LCBO, and other retail outlets.
Provide assembly and set-up of displays and re-work of products into new SKU's to our customers specifications.
Provide complete shipping detail to most ecommerce /retail platforms such as: Amazon.ca, Walmart.ca, Home Depot.ca, and many others.
De-stuffing sea containers of products from off shore manufacturers, in preparation for sale to retail in Canada.
Act as a "returns" location in case there are issues with products that need to be returned, and possibly re-worked.
Providing all necessary packing and shipping supplies to complete retail orders.
Provide a consolidation service and drop ship point to Canadian wineries who work with the Canadian Government for wine competitions and events all over the world.