Inventory control just one department in Shepco's family of teams
Have you ever wanted to order something online, but been frustrated because every e-tailer you try is "out of stock" on the product you want? And nobody seems to know when stock will be replaced?
Take a recent 2017-2018 winter salt shortage, which affected snow-clearing operations in Southern and Western Ontario this year (see the CTV news story here). The shortage of road salt filtered its way down to bulk users, like road maintenance companies, then to regular retailers, like hardware stores and gas stations, then also affected these companies' e-tailer operations, too.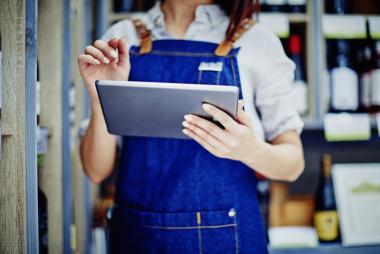 Maybe that's not a great example, since not all communities use road salt. But no matter the product, when there is no stock, you can't make sales, correct?
That's why, at Shepco (a division of Borderline Systems Niagara Inc.), we work very hard with our teams to ensure training in inventory control and its side-effects. After all, warehousing, packaging and filling orders for ecommerce operations is what we do, so to be successful and keep our partner retailers happy, we absolutely need to keep on top of inventory numbers. That means keeping on top of purchasing trends; watching the seasons; monitoring purchasing history from previous years and more. It takes our team of inventory control specialists to do all of this, and make sure our whole family of team members is aware of it.
There is certainly more to running a warehousing, packaging and fulfillment operation like Shepco than meets the eye. It takes teamwork, communication and co-operation among our different departments to ensure success, and our inventory control department is just one part of this successful family. Within the inventory control department, the goal is to maximize profits with minimum inventory investment, and without impacting customer satisfaction levels. Inventory control is also about knowing where all your stock is within the warehouse, and ensuring everything is accounted for at any given time.
Our teams need to know how much product to order; whether to replace that stock when it's gone; how to store it within the warehouse so it can be safely accessed, and to keep track of sales to provide a product inventory history. And we do have some evidence that our inventory control team is good at its job. How, you ask?
Easy: During the aforementioned salt shortage, we had stock, so we were able to make sure our retailer clients did not go slip-sliding away.
We call that success, and success is a teamwork thing. At Shepco, we have figured out how to do it on a daily basis.
Want to know more about Borderline's warehousing, packaging and fulfillment systems? Reach us by phone at 905-687-4014 or send us a message!
We're Shepco Warehouse Services, a division of Borderline Systems Niagara Inc. … where our family of team members has been keeping your family of team members happy, since 1956.
Comments