Orbit's systems make lawn care a breeze
While Mother Nature has been generous with the precipitation this spring, you can't always count on her to water your lawn and garden as needed through the summer months.
How do you make sure your lawn and gardens get the water they need, without wasting our precious resource (and costing you an arm and a leg in municipal water fees)?
Orbit knows how. Savvy homeowners with Orbit irrigation systems installed know, too. Our Shepco team knows, and now we are sharing the information with you.
A series of products we carry at our Shepco Warehouse Services (a division of Borderline Systems Niagara Inc.) includes equipment by Orbit, a company that produces timers and irrigation products to make lawn watering simple, non-wasteful and economical.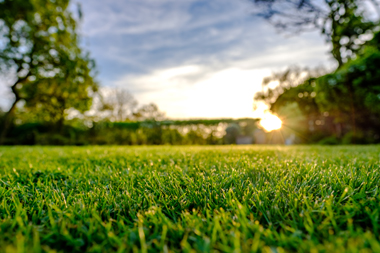 The folks at Orbit are offering up tips for lawn care and irrigation that should make it possible for homeowners in Niagara to lend Mother Nature a hand, without breaking the bank.
Some common-sense reminders about lawn and garden care include the following:
Know the best time of day to water: Usually, that's before the day heats up, say, before 10 a.m. Cooler temperatures will minimize evaporation. Watering in the evening can allow water to rot the roots of delicate plants. It's better to time things for early-morning hours.
Know how much to water: Different plants have different watering needs. Plants requiring less water can be incorporated into your landscaping, which can save you time and money.
Watering thoroughly, but less frequently, can also save you time and money. This works well if your garden and lawn are well established, with plants that have larger root systems. Newer plantings may require more frequent watering to help them take root.
Choose plants native to your area and zone for your gardens. These are generally hardier than other plant varieties, possibly requiring less frequent watering.
Prevent runoff by directing water exactly where it's needed. Build up soil around trees, like a berm, and deepen border edgings to contain water, allowing it to soak in where you direct it.
Keep water from evaporating too quickly by adding a covering of mulch or compost to gardens. These cover the soil, keeping it a little cooler, while minimizing soil erosion and weed growth.
For your lawn, mow at the highest setting, which helps shade the roots and slows evaporation. You will find yourself mowing less often, too.
Use a rain barrel to collect roof runoff, allowing for easy watering as needed. Use a barrel with a debris screen and a hose attachment near the bottom, so you can easily extract water from the barrel at any level.
Install a built-in watering system – Orbit offers several kinds, from simple sprinkler systems to underground irrigation systems meant to take the guesswork out of lawn care. Add a programmable timer – or even a WiFi-enabled timer – and you can set your system up to work during the early-morning hours, so you won't even have to get out of bed.
Use a drip irrigation system to supply water exactly where it's needed: To the roots of your plants. These systems work really well in vegetable plots, and can also be put on a programmable timer for easy control. Weeds in the vegetable garden become fewer, because they don't get watered – another bonus time-saver. Orbit's drip systems can also be adapted to care for hanging baskets, flower gardens and herbaceous borders.
Check out Orbit's free installation guide to see if an irrigation system could benefit your own backyard oasis.
An irrigation system may just be the helping hand Mother Nature needs, to keep your lawn and gardens lush while also conserving water.
To learn a little bit more about Orbit and the company's line of helpful irrigation products, visit the website Orbitonline.com.
Want to know more about Borderline's warehousing, packaging and fulfillment systems? Reach us by phone at 905-687-4014, or send us a message HERE.
We're Shepco Warehouse Services, a division of Borderline Systems Niagara Inc. … where our family of team members has been keeping your family of team members happy, since 1956.
Comments