Unique Products fill Shepco's Shelves
At Borderline Shepco, our warehouse is often full of curious products.
Our family of staff is encouraged to learn as much as possible about our client partners' goods, so that we give each product the best possible treatment in our warehouse.
Our business is warehousing, packaging and filling orders for ecommerce operations for all kinds of client partners, from auto parts manufacturers, to home gardening and irrigation systems, to wine and its industry-related products.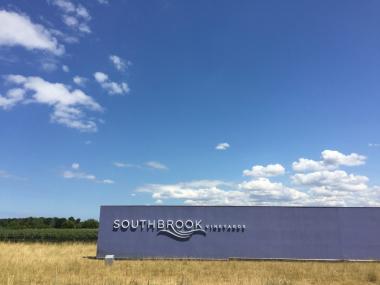 Let's talk about the wine, since it's an industry that is extremely important to Niagara's economy.
Not only do we carry supplies from Swentech International, a company that supplies Canadian wineries with bottles, barrels, additives, corks and caps, we also carry barrels from California company Bouchard Cooperages.
And then, there's the wine itself …
Several Niagara wineries have chosen Borderline Shepco as their warehouse of choice, and for these delicate customers we provide storage, co-packing and fulfillment of shipments around the province of Niagara's delicious liquid bounty.
We have said it before, but it's worth mentioning again: We make Niagara wine go places!
One of our client partners, Southbrook Vineyards, uses farming techniques that allow them to be labelled organic. As Canada's first biodynamic, organic vineyard, the farm produces fine award-winning wines, such as Cabernet Sauvignon, Cabernet Franc, classic Bordeaux blends and Chardonnays.
Located at 581 Niagara Stone Road in Niagara-on-the-Lake, Southbrook also produces an innovative byproduct of the wine fermentation process that is used in the food industry.
Bioflavia SO *TM (skins only) is a health-promoting ingredient in a variety of food and lifestyle applications – from breads, cookies, and fruit purees to powdered beverages, cosmetics and teas.
An organic antioxidant powder with a long shelf life, Bioflavia SO is produced from the skins of red wine grapes following the fermentation process. Skins and seeds are dried, separated, and the skins are ground into a fine powder and packaged for sale in capsules or as bulk powder.
The product offers health benefits through its high concentration of antioxidants, and it features a fragrant aroma of wine that is also pleasing to the palate. A daily, five-gram serving offers 5,500 ORAC (Oxygen Radical Absorbance Capacity) units – without being able to measure the health benefit exactly, antioxidants are known to be effective in neutralizing free radicals.
On a recent team outing to Southbrook Vineyards, Shepco staff not only enjoyed a winery tour and tasting session, but they also paid a quick visit to the property's Linc Farm.
At the back of the 150-acre vineyard sits a working farm that features sheep; lambs; guardian dogs; free-ranging Berkshire/Duroc pigs; laying hens; farm cats and a couple of retired thoroughbred horses.
The sheep and pigs are raised humanely, with minimal intervention. The flock of sheep enjoys time in the vineyards during warmer weather, helping fertilize the vines and promoting the farm's biodiversity.
"There is a use for everything – even sheep manure!" said one of our team members following the tour. For those of us who had never stepped foot on a farm, biodiverse practices offered a bit of an eye-opener!
It's a little different at Southbrook, that's for sure. The retail store not only offers the vineyard's excellent wines, it also carries Bioflavia and wool from the sheep at Linc Farm (harvested annually and spun for Southbrook at Wellington Fibres in Elora).
So, if you are seeking something truly unique, organic and meaningful as a gift from Niagara, you can't go wrong with purchasing something from Southbrook.
If you can't make it out to the winery, don't hesitate to check out the selections in the winery's online shop HERE.
To learn more about Southbrook Vineyards and the Linc Farm at Southbrook, visit the winery's website HERE.
Want to know more about Shepco's warehousing, packaging and fulfillment systems? Reach us by phone at 905-687-4014, or send us a message HERE.
We're Shepco Warehouse Services, a division of Borderline Systems Niagara Inc.…where our family of team members has been keeping your family of team members happy, since 1956.
Comments