Turning Things Around
Niagara is full of small- and medium-sized businesses, working hard to make a name for themselves.
At Shepco Warehouse Services (a division of Borderline Systems Niagara Inc.), our team of warehousing, packaging and fulfillment experts thinks we could all learn a thing or two from recent startups and their tips for operating.
Whether it's four people in a basement office or one person working from a laptop at the kitchen table, they all have tips for saving money; investing in local goods and services, and thinking outside the box.
Whether the new business – or the one that has been around a few years – is a digital-only presence, or a bricks-and-mortar location, supporting the local economy might be the first tip they offer.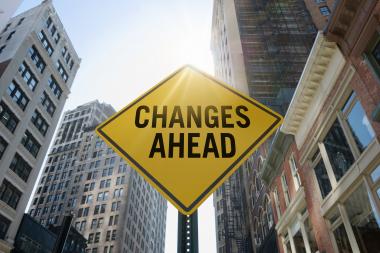 This is smart, for a couple of reasons: It supports the local economy by creating jobs, and encourages every member of their supply chain to invest profits back into the community in which they live.
Everybody wins, right?
At Shepco, our team thinks the month of August is the perfect time for reviewing operating practices and finding ways to economize and invest in local talent.
Some of our policies won't change: We will continue to hire local employees; to operate a local customer service office; to rent or purchase equipment locally and have it serviced in Niagara, and to contract services locally for landscaping and parking lot maintenance.
Other tips from local SMBs on making changes to invest in the local economy might include the following – some of which, we'll be doing, too:
Look into sourcing raw materials locally;
Find out whether operating supplies, such as office and maintenance goods, can be supplied locally;
Support a local Internet technology company, which will keep your local investment circulating;
Look into supporting local charities with their fundraising drives;
Begin assisting a local children's sports organization with small donations of equipment, coaching time, or funds for uniforms;
Find a local warehousing, packaging and fulfillment company, so goods purchased digitally can be sent out in a timely manner.
If that last tip is applicable to your own SMB, look no further than Shepco, where we take care of all of your "e-tail" goods warehousing and order fulfillment needs. Our team takes care of your team's products, with everything handled locally in St. Catharines, from our 46,000 square-foot warehouse.
Small changes in any company's operating policies can make a big difference to employee morale; to other SMBs in the local supply chain, and to your company's profits.
When you switch things up to invest in your local economy, it's good for your bottom line.
Even if you are just one person, operating on a locally purchased laptop computer, sipping tea at your kitchen table.
Want to know more about Borderline's warehousing, packaging and fulfillment systems? Reach us by phone at 905-687-4014, or send us a message HERE.
We're Shepco Warehouse Services, a division of Borderline Systems Niagara Inc. … where our family of team members has been keeping your family of team members happy, since 1956.
Comments