At Niagara-Based Borderline - It's Location, Location, Location
It's Business 101 that a good company strategy includes being in the best location to serve your customers. And at Borderline Shepco, we're right where we need to be for our clients.
Since 1956, we've proudly operated our business in the Niagara region not only because we love the area, but because it makes good business sense. Our location gives us a competitive advantage when it comes to adapting to the changing needs of retailers and businesses we work with.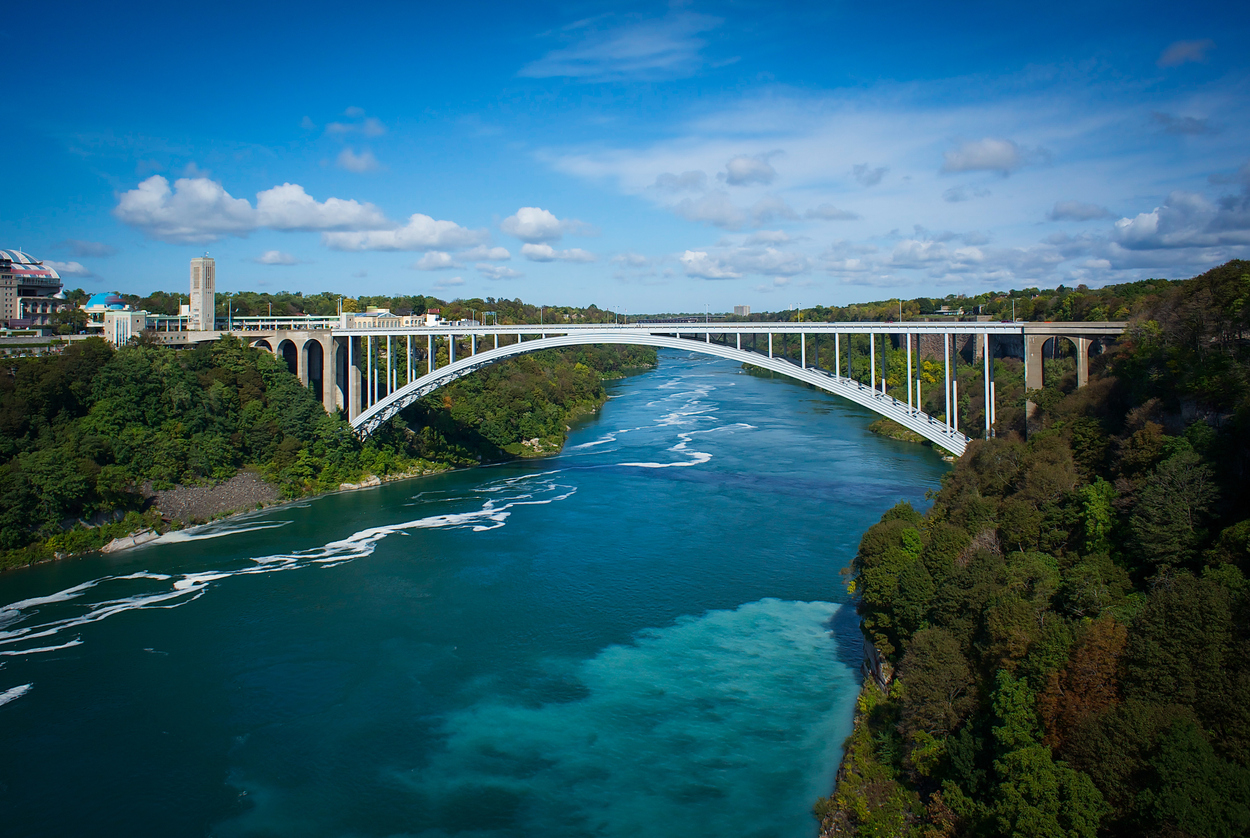 From our humble beginnings all those years ago, we've grown to be one of the premier packaging and fulfillment warehouses in Canada. Our warehouse and production facility is located along the Welland Canal that operates as part of the St. Lawrence Seaway and connects to the Great Lakes system. More than 3,000 ships travel through this historic canal annually, carrying over 30,000,000 metric tonnes of cargo!
We're also uniquely positioned in the heart of Niagara's wine country with its picturesque vineyards and estate wineries. Ontario's wine industry is one of the fastest-growing industries in the province, and our location has allowed us to partner with several local wineries as a result. We provide wineries with specialty wine-making supplies including oak aged barrels, additives and corks. These businesses also rely on us for warehousing solutions as they evolve and expand their product offerings.
Whether an established winery or a new venture, we adapt to each business' individual needs. As part of our commitment to support the Canadian wine industry, we also provide shipping and packaging services to our clients. We regularly ship products to restaurants, bars, the Manitoba Liquor Board and the LCBO.
Borderline Shepco is also just minutes away from the US-Canada Border. This means we can easily manage shipments to some of the largest retailers in North America, such as Walmart, Amazon, Costco and Home Depot. And in addition to our wide range of packaging services, we also manage challenging logistics, such as returns. We take the hassle out of keeping track of the flow of products and keep real-time records of inventory.
And did we mention we're only an hour away from the Greater Toronto Area? Our proximity to the GTA provides us with the advantage to fulfill orders and ship them anywhere in Canada. If there is a postal code, we can get it there! We ship to major distribution centres and directly to stores. Many businesses trust us with their shipping needs for major Canadian retailers like Lowes, Home Hardware and Canadian Tire.
Many things have changed over the years for us at Borderline Shepco, but one thing has remained the same: our location. Come see why we are the trusted choice for reliable warehousing and shipping services for businesses of all sizes.
***
Proudly located in the Niagara region, Borderline Shepco has more than 60 years of providing exceptional service to local, national and international businesses.
To learn more about our warehousing, packaging and fulfillment systems, reach us by phone at 905-687-4014, or send us a message through our contact page, HERE.
We're Shepco Warehouse Services, a division of Borderline Systems Niagara Inc. … where our family of team members has been keeping your family of team members happy, since 1956.
Comments