Warehouse Management Systems: The Key to Maximizing Productivity and Efficiencies
If you've ever had the task of managing inventory, then you know how important it is to keep track of even the smallest details.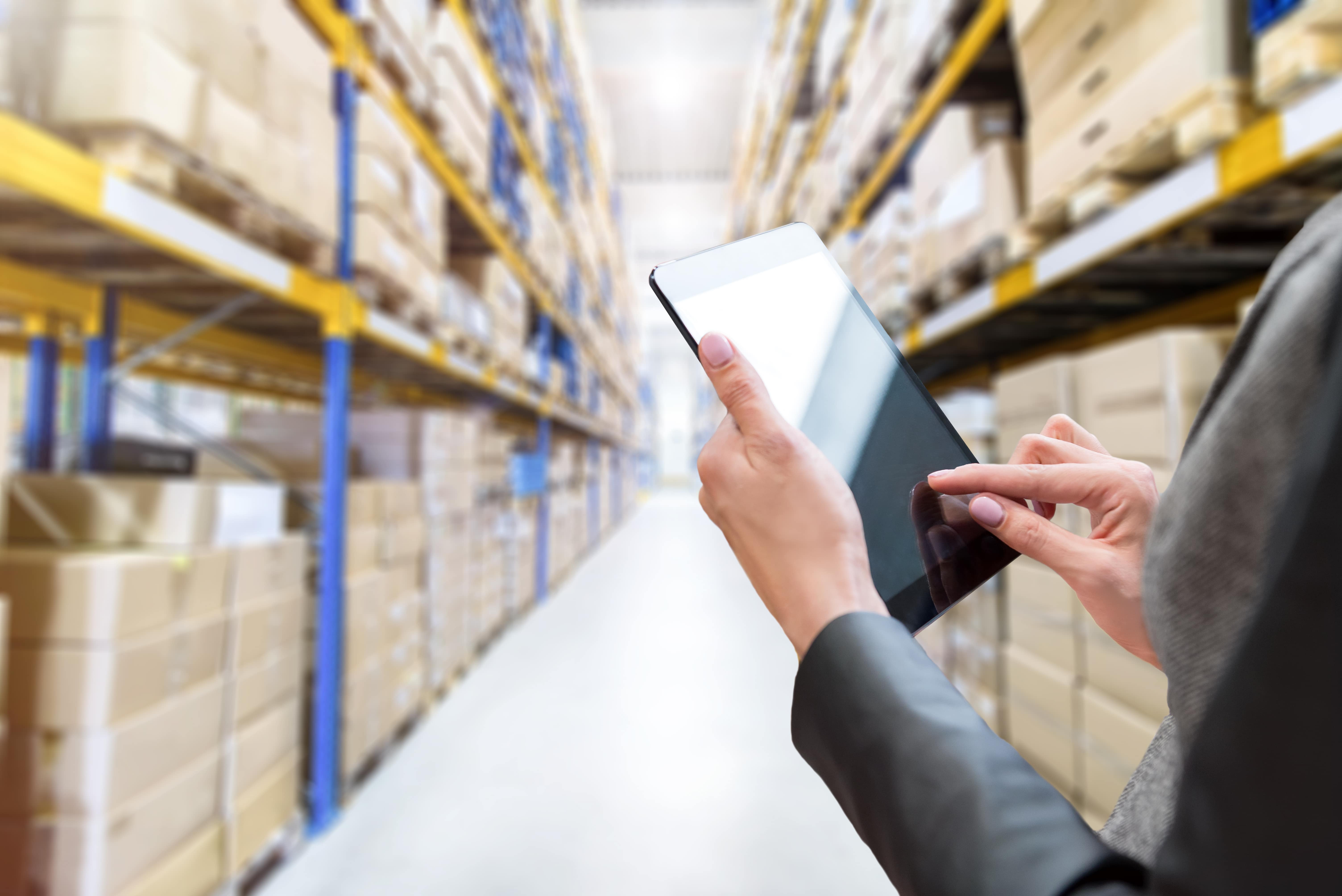 Amidst all the day-to-day aspects of client relations and operations, inventory management can easily fall into a disorganized mess if a few details get missed. And sometimes, these small errors can have big consequences for your business.
At Borderline, there's no room for disorganization, even in our 46,000 square foot warehouse. We use a Warehouse Management System (WMS) to keep our operations running at their best for us and our clients. This software helps us optimize our entire process, from maximizing our warehouse storage to streamlining order fulfillment.
Here's why our investment in a Warehouse Management System contributes to our clients' success.
Reduces Inventory Errors
With hundreds of product lines and thousands upon thousands of items, our Borderline team has a huge amount of inventory to track each day. Our WMS, or what we call "Wireless Warehouse in a Box" technology, ensures every product is accounted for at all times.
The WMS gives each product a unique barcode that follows its movements in real-time. We use this information to ensure that we have the most accurate inventory numbers to fulfill orders for our clients' suppliers and customers. And our clients appreciate this tracking because they have the detailed information they need to avoid falling short of meeting the demands of their markets.
Enhances Productivity
Our WMS is one of the ways we maintain consistency throughout our warehousing and distribution operations. Since we know precisely where our clients' products are stored, we can quickly navigate through our warehouse to pull items for distribution and fulfillment. We have it down to a science and this saves time and keeps costs low for our clients.
Improves Customer Service
The quality of customer service can make or break a business. Our team at Borderline continually strives to give our clients' customers the best service when fulfilling their orders. Our WMS provides us with a streamlined system to pick and pack orders with accuracy. Customers get the right orders the first time, and this positive experience helps with retaining their loyalty. Our clients also save money by having a less costly returns process.
Maximizes Space
With a close attention to inventory, we can maximize the warehouse space we provide to our clients. Our WMS, with its up-to-date reporting for products, means our clients avoid costs like unnecessary overstock. And when clients need more warehouse space, we can easily adapt to their growing needs.
Borderline's Warehouse Management System is a game-changer for us and our clients. Reach out to us to learn more about how it can change the game for your business too!
For more information about our warehousing, packaging and fulfillment systems, reach us by phone at 905-687-4014, or send us a message through our contact page, HERE.
We're Shepco Warehouse Services, a division of Borderline Systems Niagara Inc. … where our family of team members has been keeping your family of team members happy, since 1956.
Comments