Fulfilling Your Online Orders - Self-Fulfillment vs Third Party Logistics
When you're new to establishing an eCommerce business, you have enough to juggle between developing your products and marketing them on your site. So, what do you do when it comes to order fulfillment?
For some businesses and entrepreneurs, self-fulfillment may seem like a more cost-efficient way to handle online orders. However, depending on the scale of their business, choosing a do-it-yourself option may become a liability that can be avoided with third-party logistics.
Let's explore the differences between self-fulfillment and third-party logistics when considering key elements of order fulfillment: warehousing, inventory management, and returns.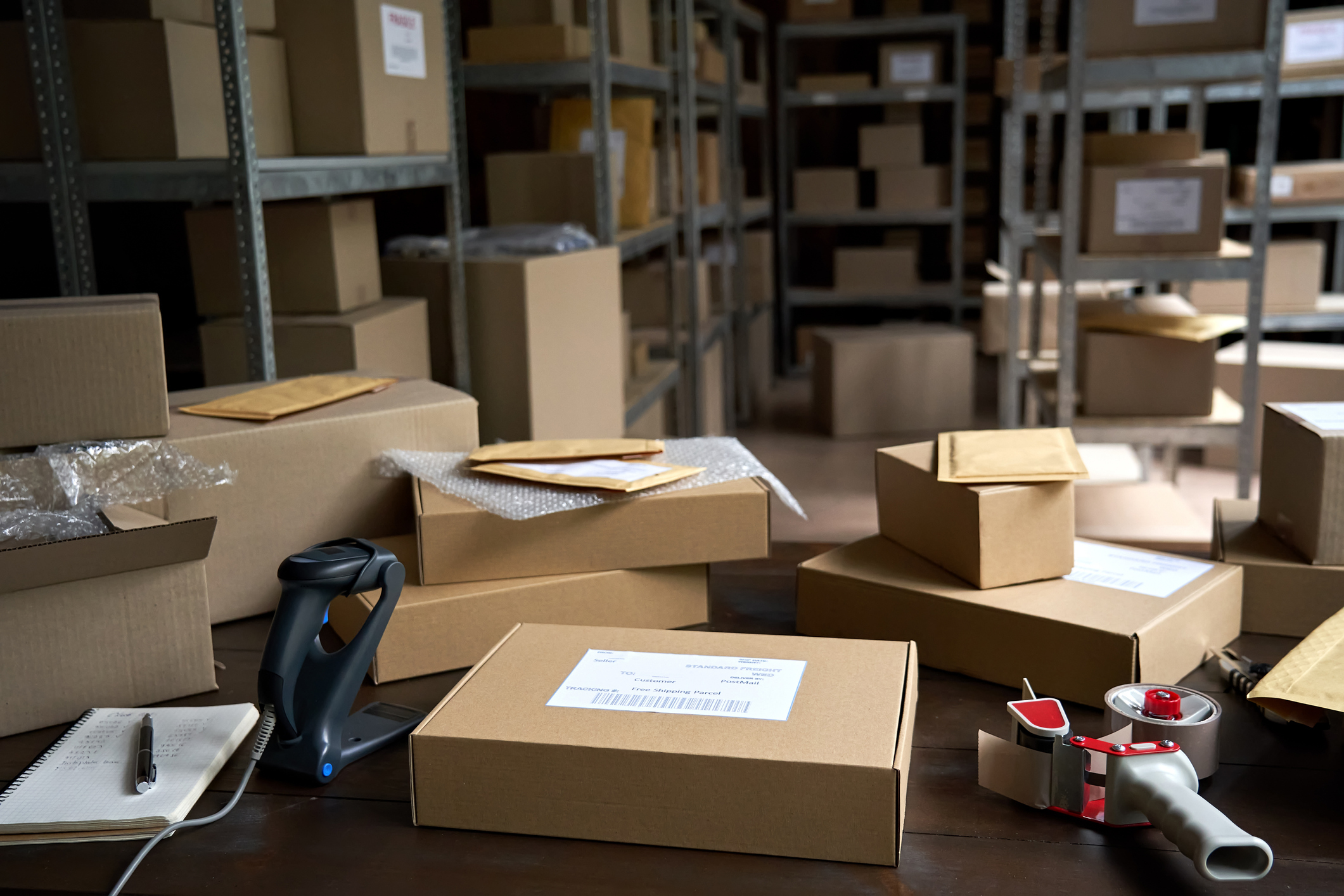 Self-Fulfillment versus Third-Party Logistics
If you opt for self-fulfillment, you'll be handling everything on your own. You'll be accepting the orders and processing them, including labelling, packaging and shipping your products out to your customers. You're also responsible for managing the logistics for returns and keeping track of inventory. For businesses that sell highly customized products, self-fulfillment works well to keep this personalized aspect.
In comparison, third-party logistics is where you outsource this process to a company like us at Borderline. You rely on the company to handle most or all of order fulfillment, such as packing and shipping orders to suppliers or customers. Third-party logistics is a popular option for businesses that mass-produce their items and/or ship to retail eCommerce sites.
Warehousing
When starting small, self-fulfillment can be a budget-friendly way to help your business get established. You can opt for space that is readily available like a garage or opt for a storage unit. Yet if you intend to scale your business, expanding your warehousing will become an inevitable part of your operations going forward.
If you plan to invest in your own warehousing, you'll need to account for the increased costs of renting or purchasing warehouse space. You'll also require equipment such as forklifts to load and unload product skids and will need staff to operate them.
For many businesses, warehousing is overly expensive, and they prefer to pay for services through a third-party logistics company versus paying for a lease. These businesses avoid the hassles of outgrowing their warehousing because companies like Borderline can provide more space as needed. Our clients can focus on other elements of their business and leave the warehouse storage in the expert hands of our staff.
Inventory Management
Warehouse management systems are essential software for running your eCommerce business, but knowing which ones work best can be difficult. If you are self-fulfilling your orders, you'll need to budget for the cost of this software, along with the time needed for you and your staff to learn the system.
When using a third-party logistics company, they will onboard your business to the warehouse management system they use. At Borderline, we use "Wireless Warehouse in a Box" technology that enables our clients to follow their inventory on a real-time basis. They can track where their products are at all times and stay one step ahead of their inventory needs.
Order Returns
Handling the reverse logistics of product returns can be incredibly costly. Without a streamlined and efficient system for returns, businesses will lose revenue. While you will have full control over how returns are handled when self-fulfilling your orders, you will need to invest a significant amount of time and money to develop a cost-efficient return process.
One of the major benefits of using third-party logistics is the company's ability to handle the unpredictable nature of returns, especially during busy times such as the holiday season. Companies like ours also offer value-added services, including sorting returns and repackaging products into new offerings.
If you are considering third-party logistics, reach out to us! We'd love to learn more about your eCommerce business and how we can help you grow!
For more information about our warehousing, packaging and fulfillment systems, reach us by phone at 905-687-4014, or send us a message through our contact page, HERE.
We're Shepco Warehouse Services, a division of Borderline Systems Niagara Inc. … where our family of team members has been keeping your family of team members happy, since 1956.
Comments